Nayuki Has Sweet Appeal But Long-Term Risks Weigh
29th June 2021 | 5 min read
Chinese bubble tea chain Nayuki to ride on retail investors' sugar high in the short-term.
Long term risks weigh due to shifting consumer attitudes, amid the backdrop of a frothy drink business with a slim defensible moat.
Existing bubble tea plays – Hong Kong-listed B&S International Holdings and Taipei-listed La Kaffa International – likewise IPO-ed with a bang but growth momentum has since petered out.
The vastly oversubscribed HKD 5.09 billion (USD 657 million) public float of Nayuki Holdings, valuing the Chinese bubble tea chain at USD 4.4 billion, has demonstrated the retail market's belief in this sweet opportunity.
The retail portion of the IPO, priced at the top of the IPO range of HKD 17.20 – HKD 19.80 a share, was 432x subscribed. And some shares earmarked for institutional investors were reallocated to retail investors.
But in the long run, a reading of the tea leaves show it may face headwinds due to shifting consumer attitudes, amid the backdrop of what essentially is a frothy drink business with a slim defensible moat.
Nayuki, founded by married couple Peng Xin and Zhao Lin in Shenzhen in 2015, differentiates itself with the namesake premium brand allowing for customers to enjoy their freshly-made brew and a warm baked treat in upscale, modern teahouses. It knows better than to ignore the younger customers though and also established Tai Gai to attract the students and others who are more price sensitive.
In all, Nayuki is only second to rival HeyTea with a 18.9% bubble tea market share in 2020, according to a China Insights Industry Consultancy report.
And demand for tea laden with chewy tapioca balls, fresh seasonal fruit and whipped cheese foam has seen Nayuki grow from 44 teahouses in 2017 to 562 as of 11 June 2021, including 1 in Hong Kong and Japan.
Most of its IPO proceeds will also fund expansion of its teahouse network over the next three years, with plans to open at least a 1000 new teahouses.
COVID-19 has changed the business somewhat though and some of the new teahouses will come under a less ostentatious teahouse concept brewed by the founders in November 2020 to cater to changing socialisation scenarios. Nayuki PRO teahouses will be smaller in size with no on-site baking and cater more to the grab-and-go crowd.
It appears to have found a way to continue its rapid expansion plans to leverage on economies of scale as revenues have continued to surge with CNY 3.06 billion in 2020 from CNY 2.5 billion and CNY 1.09 billion in 2019 and 2018, respectively.
But, in the long term, Nayuki's growth momentum may be increasingly hard to sustain for the still loss-making business in the face of increasingly intense competition with low barriers of entry. It posted a net loss of CNY 203.3 million in 2020.
Sugar Is Bad For You
One potential risk Nayuki identified for its business is a changing consumer preference regarding calories and sugar consumption even as its emphasis is on natural, fresh ingredients to appeal to the young, health-conscious consumers.
The common bubble tea lacks nutritional value. And there's also a real risk that excess consumption of the chewy tapioca balls will cause constipation and abdominal pain. The related health risks of excess sugar consumption – obesity and cardiovascular disease – and the use of cassava – an allergenic food – found in the chewy tapioca balls will dissuade consumers and even investors with ESG preferences.
In particular, Nayuki's plans to expand outside of China may not take off.
There's a wave of countries implementing sugar taxes, spurred on by the World Health Organisation (WHO). Today, 50 countries have implemented taxes on sugary drinks as a way to discourage consumption.
The pursuit of a healthier lifestyle by the young consumer has even affected the alcohol business with markets with a strong drinking culture like Australia and Japan no exception.
A Stockholm University study found alcohol consumption among youth had decreased across Europe, Australia and North America. This is because drink's cultural position has changed, losing its "symbolic power as a rite of passage into adulthood", coupled with youth maturing earlier into "more individualized, responsible, reflective, and adult-like actors than in earlier generations".
With younger consumers recalibrating attitudes and seeking offerings that combine health considerations with convenience and flavour, what affects alcohol also extends to sugary drinks like bubble tea. This means Nayuki's prospects beyond Greater China and even in near-abroad markets like Japan could be limited.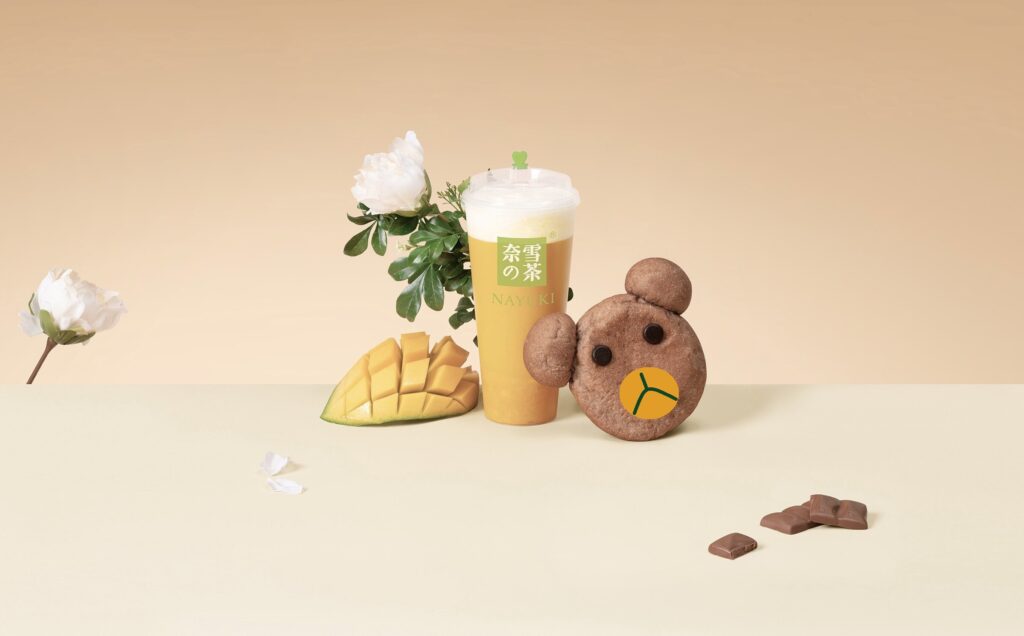 Mixed Performances For Other Bubble Tea Stocks
Nayuki is not the first bubble tea play in the market. There is also Hong Kong-listed B&S International Holdings, which runs Taiwan's TenRen's Tea brand in Hong Kong, and Taipei-listed La Kaffa International Co, which owns the Chatime brand.
Granted, these stocks are not pure bubble tea plays.
B&S International Holdings, which had a strong IPO debut in 2018 that saw it 2601 times oversubscribed, engages in the distribution and retail of several overseas F&B products, primarily in Hong Kong, as well as catering services.
At the time, the IPO priced at HKD 1 per share quickly shot up to as high as over HKD 4 per share and was termed an "irrational rally driven by speculators chasing a relatively small stock".
Currently, it trades at HKD 0.88 each. Its earnings have been on a decline over the past five years, and it has an unstable dividend track record.
La Kaffa International, listed in 2015, owns Chatime that claims to be the largest teahouse franchise worldwide, with a presence across the Asia Pacific, North America, Australia and the Middle East.
The company, founded in 2004, has a brand portfolio that also includes other food brands including La Kaffa Coffee, Wagokoro Tonkatsu Anzu Ginza, Bake Code, Duan Chun Zhen, Osaka Ohsho Taiwan, ChuNian Shabu Shabu and Chatime Lounge.
La Kaffa trades at TWD 113.50 each. At its peak, the stock has traded over TWD 200 per share.
Nayuki's Early Backers
Despite the mixed performances of the only 2 bubble tea related stocks globally, investors have gulped down Nayuki at the moment.
In December 2020, Nayuki secured funding that valued it at close to USD2 billion, with Yunfeng Capital, the investment vehicle of Alibaba Group's Jack Ma among the investors.
It also secured five cornerstone investors for its IPO including UBS Asset Management, GF Fund Management and China Southern Asset Management, who bought a quarter of the shares on sale for USD 155 million.
However, attracting more international retail investors in the stock may be difficult with the Luckin Coffee fiasco still haunting investors. Its spectacular fraud and inflation of 2019 sales revenue, followed by its Nasdaq delisting in June 2020 and bankruptcy in February 2021 had generated "fear of the reliability and value of Chinese stock market".
Ultimately, Nayuki may be a sweet opportunity for a China consumer play in the near term but it'll need alternatives to keep up its growth momentum as it expands out of China.