Jardine Matheson Keeps Faith In Traditional Automotive Business
15th July 2021 | 5 min read
Asian conglomerate Jardine Matheson consolidates China automotive business in China in USD 1.3 billion deal and increases stake in Hong Kong-listed Zhongsheng Group to 21.25%.
Singapore-listed subsidiary Jardine Cycle & Carriage buys out a pre-owned car dealership in Singapore and raises stake in Malaysia-listed Mercedes Benz distributor Cycle & Carriage Bintang (CCB) to 88.04% after a failed privatisation attempt.
The conglomerate, also invested in real estate, whole food, health, and beauty products, hotels, and construction and engineering, is well-positioned to achieve its long-term growth objectives despite a short-term squeeze amid the COVID19 pandemic.
Hot on the heels of bulldozing its way into successfully privatising Jardine Strategic Holdings as part of its overall restructuring process, Jardine Matheson Holdings (JMH) in July 2021 announced plans to sell Zung Fu Group, its Mercedes dealership in China, to 19.87% held HKEX-listed Zhongsheng Group, China's leading car dealership.
When completed, the USD 1.3 billion deal via cash and Zhongsheng shares will solidify JMH as the second largest shareholder of the listco with an increased 21.25% stake.
SGX-listed JMH, an Asia-based conglomerate controlled by the Keswick family, said the strengthened strategic partnership with Zhongsheng provided it with "an enhanced presence in China's rapidly evolving auto sector."
It was earlier reported that JMH had thought of cashing out of its automotive business in China with increasing competition from electric vehicles (EV).
However, JMH continues to demonstrate its faith in traditional fuel-powered cars.
JC&C Automotive Acquisitions
On 30 June 2021, its 75%-held Singapore-listed subsidiary Jardine Cycle & Carriage (JC&C) agreed to buy out the remaining 30% stake in Singapore pre-owned car dealership Republic Auto for SGD 30 million to further tighten its grip on the automotive business in Southeast Asia.
And earlier on 17 March 2021, JC&C made its second privatisation attempt of Malaysia-listed Mercedes Benz distributor Cycle & Carriage Bintang (CCB) at MYR 2.40 per share.
Despite extending the deadline of its offer thrice from 28 April to 4 June 2021, minority shareholders stood firm to rebuff its second attempt in 2 years. In fact, much like flipping the bird at JC&C, CCB stock even traded up to as high as MYR 3.18 each shortly after the offer closed, almost double the MYR 1.68 trading price prior to the offer.
This isn't the end though and JC&C could still eventually prevail.
It now owns 88.04% in CCB, less than the 90% needed to trigger a mandatory takeover, but way more than the minimum 25% public free float needed for a company to remain listed. Bursa Malaysia has given it up to 27 October 2021 to rectify the situation.
JC&C reasoned CCB's take-private was an opportunity for minority shareholders to exit a business that will continue to suffer from poor demand amid the COVID19 pandemic backdrop. CCB will require significant investment to ride the ordeal but JC&C is committed to investing in the business to stay competitive in the longer term.
Long-term Growth Intact
The same could be said for JC&C.
JC&C is pegged as a play on the Southeast Asian growth story as it taps "themes of urbanisation and the emerging consumer class".
While the region has been severely challenged in recent times, JC&C is positioned for long-term growth post-pandemic, especially through its exposure to the rising middle-class consumer sector in Indonesia and Vietnam.
JC&C's crown jewel is 51% held Indonesia-listed Astra International, Southeast Asia's largest automotive group. Astra, which has a market capital of IDR 194.73 trillion (USD 13.42 billion) at the time of publishing this report, is also involved in financial services, heavy equipment, mining, construction and energy, agribusiness, infrastructure and logistics, information technology and property.
Indonesia is the world's 4th most populous country globally and the 10th largest economy worldwide in terms of purchasing power parity. It's experienced consistent growth since the 1997 Asian Financial Crisis and prior to the COVID-19 pandemic was one of the fastest growing G20 economies, according to The World Bank.
In Vietnam, JC&C has a 26.6% stake in multi-business group Truong Hai Auto Corp with interests in automotive, property development, agriculture and logistics; a 30.8% stake in listed Refrigeration Electrical Engineering Corp that is dealing in power and water utility infrastructure, property and maintenance & engineering services; and a 10.6% stake in Vinamilk group that is the country's largest dairy producer.
Vietnam's seen tremendous growth since becoming embedded in global supply chains. It demonstrated significant economic resilience to the COVID-19 pandemic and is among the few countries that still recorded GDP growth in 2020, according to The World Bank.
Elsewhere, JC&C also owns a 25.5% stake in listed Siam City Cement, a major Thai cement manufacturer that also grants it access to Vietnam, Thailand, Cambodia and Bangladesh. In fact, Siam City has performed well despite the pandemic, posting a 28.7% YoY net profit increase to THB 1.06 billion (USD 32.43 billion) in 1Q2021.
Same for JMH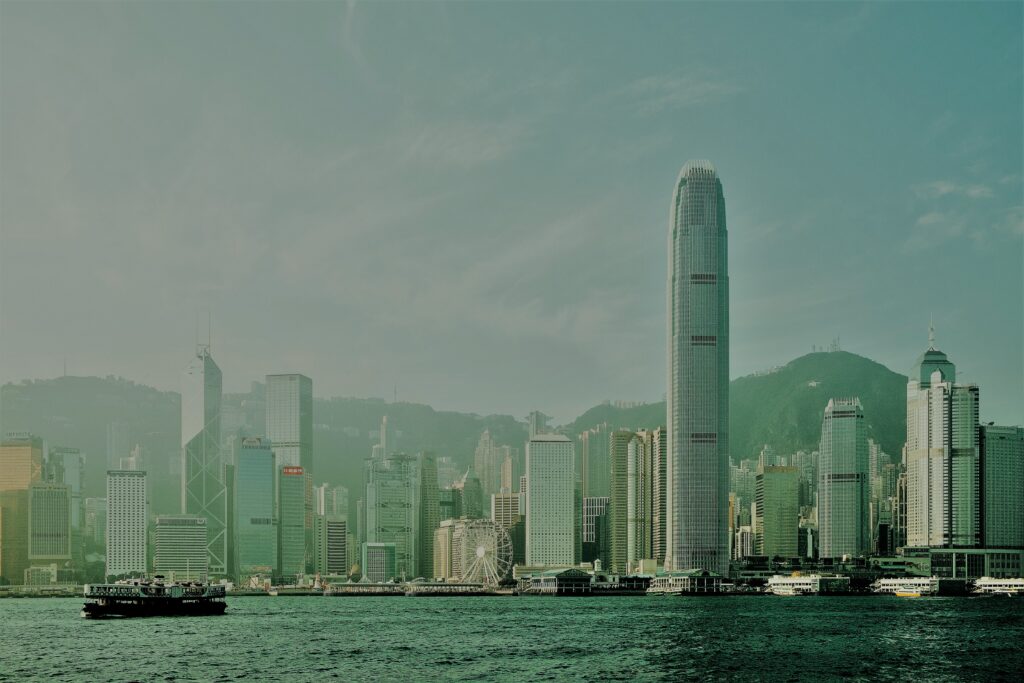 The roots of JMH trace back to a trading company set up in China in 1832. Today, apart from the automotive business, the conglomerate is also invested in property under HKEX-listed Hongkong Land, whole food, health and beauty products supplier under HKEX-listed Dairy Farm, hotels under HKEX-listed Mandarin Oriental, and engineering and construction under privately held Jardine Pacific.
In its May 2021 interim management statement, JMH said that while its underlying performance remains uncertain for the year due to challenges caused by COVID19, it's well-positioned to achieve its long-term growth objectives.
In 2020, JMH reported revenues of USD 90.9 billion and a net profit of USD 1.09 billion supported by its property, automotive, food and retail, and engineering and construction businesses, in that order.
Investors have shunned JMH in the past due to its deliberate convoluted shareholding structure put in place by the Keswicks in the 1980s to fend off hostile takeovers. That has since changed with the privatization of Jardine Strategic Holdings as current boss Ben Keswick looks to "modernise the business" and no doubt remain attractive.
JMH's stock has risen over 25% since it announced the privatisation of Jardine Strategic Holdings in March 2021. It was trading at USD 63.11 per share at the time of this report, giving the company a market cap of USD 45.54 billion.
To really be considered attractive though, JMH probably needs to rid its reputation of mistreating minority shareholders. But that's another story.